BALANCED INTERIOR design 
It is fascinating how easily peaceful and harmonious space is created, using feng shui. Feng shui is about finding balance between people and their environment by arranging things in a way that favours the flow of positive energy. The difference between interior design using feng shui and ordinary interior design is the "feng shui tool box". These are great tools for creating beauty as well as balance and harmony in the home. 
Interior decorating using feng shui provides us with guidelines - not rules. What is right to use in one context might not work in another. Feng shui is often about finding solutions based on the specific property and personal needs of the people living in the building. Therefore, we need to be open, flexible and listen to ourselves or the client. Then we can decorate with beauty and also in a practical way, on a deep and personal level. 
"Thanks lovely Susanna for all the help with our newly built house. You have been here at three different stages of our work and your help has been invaluable for decorating our house. Our home is now a safe haven for us and our two dogs. Our friends and family are amazed about the energy in the house and how perfect everything is. The whole house is breathing harmony. You have also given us lots of useful tips when we now are planning our garden. Now, my new clinic is next in line, waiting for your work."

// Love, Angela Orsucci
"I never put a bed and door so that one enters the room, from behind the bed. When you sleep, you want to feel safe. People are like animals when it comes to that. You look toward the corners, to seek safe walls. "
// Gert Wingård, architect (quote from the TV program Hustoppen)

 
ADVICE ONLINE
For the best result, a feng shui consultation should be conducted live. However, counselling can be provided based on images and drawings sent  to us by email. 
RUT DEDUCTIONS
You have the right to apply for the RUT deduction in Sweden if you buy a service where we tangibly furnish and decorate your home. In the present situation it's not possible to apply for the RUT deduction for a consultation only. 
I greatly appreciate your ideas and suggestions! I thought the apartment was too difficult to furnish and I was even in doubt if you could manage to do it. But you did. You are really creative! // Helena Östling
 
Gun Nilsson received comments from both her mom and sister. Mom: "This is the best decorated home you have ever had." Sister: "Oh, what a great result. I noticed the difference immediately. The feeling is so much more welcoming now. So your feng shui lady has been here? I can imagine. I'm not surprised" 
VILLA CHI - INTERIOR
PlaN AND DESIGN your HOUSE
Are you about to build or expand your house? Welcome to discuss your ideas and plans with us. Your needs and your feelings about the house and the project always come first. A consultation/project is always a dialogue between the customer and us, whether it's about drawing a house or decorate a home or business. For us, a project is not complete until the customer is satisfied.
At a consultation, we go through and discuss the existing floor plans and look for the best solutions when changes are needed. It's also of great importance that your personal style is given space in the architecture. Our architect will be assisting in the need of new drawings and floor plans.
"If the house lands right on the site, it will be so much more. I am reminded that houses feel best when they are absolutely sure of the place. Then it becomes really, really good." // Tomas Sandell, Architect (quote from the TV program Hustoppen)

Picture above: "I booked a consultation with Susanna when my boyfriend and I planned to build our house. Having a thorough look at the conditions of the plot gave us the opportunity to change the intended location. We could therefore avoid an" incorrect "position. I am very happy we did this! " // Malin Nilsson
BUILD A HOUSE
It's important to take into consideration the natural qualifications of the plot. That's where it all starts. The house is then adapted to the surroundings and nature's own energy.  It is placed in the best possible position with regards to soil quality, environment, location, protection, views, geopathic stress (earth radiation), feng shui, and of course form and design. Everything is taken into account and is more important than one might first imagine. At this first stage, we have every opportunity to create something really great.
 
"Selecting the placement of the building has been very thorough and careful. If any mistakes are made on this level it's difficult to change afterwards, even when you have a talented architect. If you get the directions wrong and the natural conditions wrong, it's really not good. " // Andreas Forsberg, architect (quote from the TV program Hustoppen)
  
VILLA CHI - EXTERIOR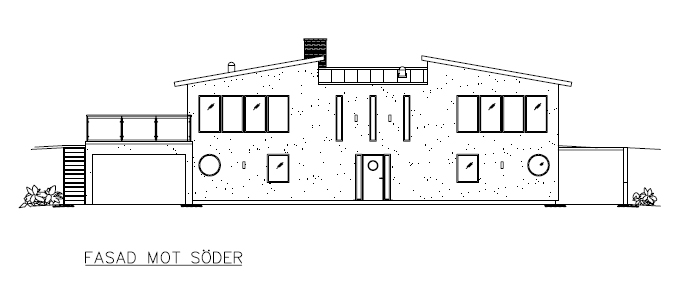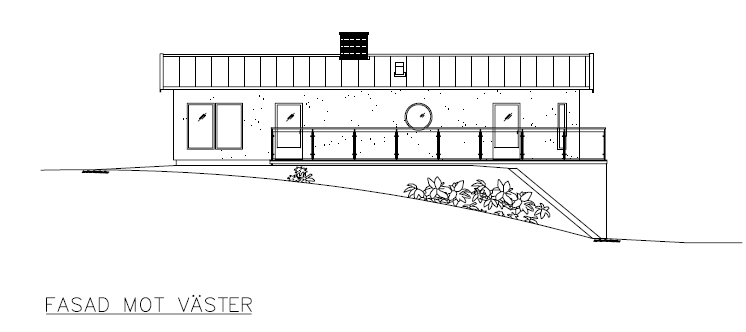 "I'm so happy I attended the feng shui training with you, and I love your daily feng shui tips." // Carina Norén
"I still miss the mornings, the coffee break and then to start the course, being part of the group. It was so amazingly cozy! I wish I could turn back time and experience those mornings again! The people who come to your school should be so heavenly grateful! The training changed my life!  Thank you for everything Susanna. Warm regards, Natascha <3 "